Headphones Accessory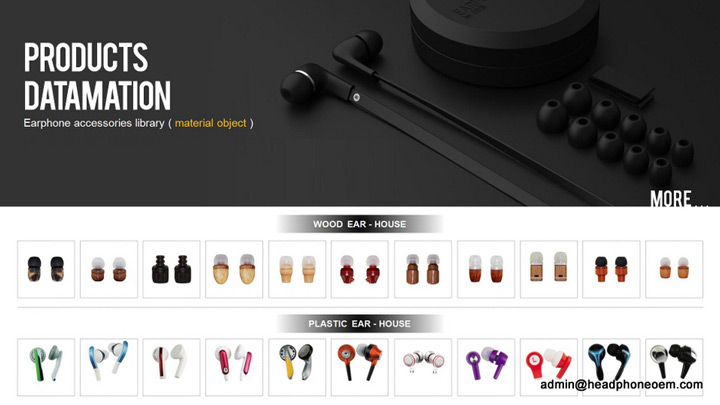 We have more than 5000 kinds of ear-house which produced base on our independent research, and every month there are 50 new designs appeared, Basen owes formidable mould production team, experienced in production of ear-house, plug, wire junction mold.
Basen's powerful headphone material library has ten thousands of style for customers choose by their different needs. Our strong headset design team can creates a new design for you instantly, only need you provide your thoughts to us, then according to your idea our team will offer 3 D drawing for your confirmation. We are rich experience in research, only unimaginable no impracticable.
We have various headphones with all kinds of materials and designs. Our materials are plastic, metal, bamboo, wood, etc. For wood material, we have 16 kinds in first-class and certified by Forest Stewardship Council such as rosewood, birch, oak, ebony, etc. Wood headphone is great benefit to human health. Environmental material makes our customers more healthy. Please come into our parts library to choose your suitable headphones.

Our ear-house(Headphone Accessory):